Ex-GameWorks COO in Foland Group partnership
Cory Haynes, former president and COO of GameWorks and Dave & Buster's VP of amusement operations, is teaming up with The Foland Group to help expand its presence in the US FEC market.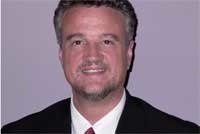 The Foland Group is a major player in the amusement industry, supplying prizes, novelty apparel and high end goods to the redemption and souvenir sector. Haynes, who has more than 30 years in the industry, will act as a consultant for its existing clients.
"Haynes' long-tenured experience in the amusement industry will bring an additional facet to our business and gives us a new avenue to expand our current business model," says Dennis Foland, CEO of The Foland Group. "In this ever changing market, at no time are experience and energetic leadership indispensible assets to have within our company."
Cory Haynes, now president of Restaurant 180, added: "The industry as a whole is experiencing unprecedented challenges in today's economic climate; I aim to bring my experience in the amusement, food and beverage industry to The Foland Group and support its continued future growth."
P and C Micros, trading as Zone Laser Tag Systems, has had its Australian innovation patent on an "entitled achievement and reward system for indoor laser tag" revoked following a Laserforce request for examination by the Australian Patent Office.
Oasis Retail Services, based near Belfast, Northern Ireland, is to update its estate with Sound Leisure's VenueHub Gen 2 digital jukeboxes.
US-based entertainment and amusement location operator Dave and Buster's is planning to go public after proposing an initial public offering of its common stock.
Related articles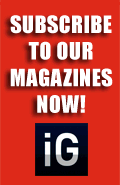 Our Publications
Our Partners