Ex-GameWorks COO in Foland Group partnership
Cory Haynes, former president and COO of GameWorks and Dave & Buster's VP of amusement operations, is teaming up with The Foland Group to help expand its presence in the US FEC market.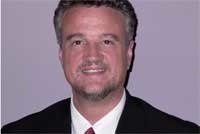 The Foland Group is a major player in the amusement industry, supplying prizes, novelty apparel and high end goods to the redemption and souvenir sector. Haynes, who has more than 30 years in the industry, will act as a consultant for its existing clients.
"Haynes' long-tenured experience in the amusement industry will bring an additional facet to our business and gives us a new avenue to expand our current business model," says Dennis Foland, CEO of The Foland Group. "In this ever changing market, at no time are experience and energetic leadership indispensible assets to have within our company."
Cory Haynes, now president of Restaurant 180, added: "The industry as a whole is experiencing unprecedented challenges in today's economic climate; I aim to bring my experience in the amusement, food and beverage industry to The Foland Group and support its continued future growth."
Team Play has completed shipping's its Fishbowl Frenzy video redemption game to every Dave and Buster's location, making it the first chain of entertainment destinations to receive the game.
New multimedia systems from Signs4U have been installed in no fewer than 14 of the major Fair Play Casinos across the Netherlands.
Gauselmann Group subsidiary Blueprint Gaming presented its complete range of solutions for the UK market were on show at EAG International in London earlier this month.
Related articles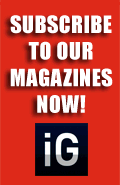 Our Publications
Our Partners