IGT puts its poker players to the test
IGT is hosting a range of spring promotions for players on its poker network in the coming weeks.
The tournaments are running throughout the month and the players that succeed in each WSOP Express Sunday Final will spend seven nights in Las Vegas, as well as paid entry into the WSOP Side Event 56, held July 2-4.
Eight Spring Surprise Freerolls, which started on April 10, will be unveiled every Tuesday and Friday, with €500 in each prize pool. Until May 10, IGT Poker is running the Spring Matrix, with a host of prizes, including EMOP Bulgaria packages, seats in the €2,000 Freeroll, the €3,000 Freeroll and the monthly €100,000 Guarantee.
Meanwhile, IGT Poker's Danish players can test their stamina with the Denmark Endurance Challenge. All players earning at least 20 VIP points every day from April 11-25 will split a €3,500 prize pool.
The Isle of Man government is allowing operators licensed in the jurisdiction to claim Double Duty Relief up to a monetary maximum equivalent to the amount of gambling duty that would be due to the island's treasury on the same activity.
Microgaming has released the industry's first real-money casino app on the Windows Phone store.
Satellite Information Services, a leading provider of products and services to the betting and broadcast industries, has launched a range data products from Spanish league football, geared to the betting market.
Related articles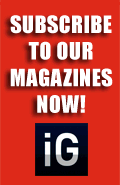 Our Publications
Our Partners