Intercard confident of success in Latin America
Debit card system specialist Intercard is expecting its casino gaming business to become its most important over the next few years.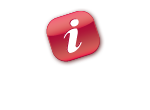 Speaking to InterGame at ELA 2012, the company's CEO, Scott Sherrod, said: "It is definitely getting there. The momentum is building up. A lot of governments are choosing to go with card systems as a way to track what is owed by operators in tax, the latest of these being Peru last year."
He described the Mexican market as "its own unique entity," adding: "It stands on its own for many reasons, but it is still a very big market."
Twenty-four square feet, or 7.5 square metres, is all that's actually needed to run a successful operation using inflatable bumper cars, says the specialist in the market, RDC's general manager, Tami Dean.
The DEAL show in Dubai, held on April 14-16 at the Dubai World Trade Centre, was widely praised for being another strong edition of the event.
SG Connect, Scientific Games' field service division in the UK, has been awarded a contract by Best Gaming Technology to refurbish, supply and service 2,050 of its Vision self-service betting terminals, which will be deployed to the Ladbrokes estate.
Related articles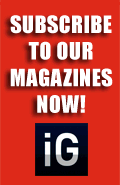 Our Publications
Our Partners