Intercard confident of success in Latin America
Debit card system specialist Intercard is expecting its casino gaming business to become its most important over the next few years.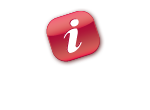 Speaking to InterGame at ELA 2012, the company's CEO, Scott Sherrod, said: "It is definitely getting there. The momentum is building up. A lot of governments are choosing to go with card systems as a way to track what is owed by operators in tax, the latest of these being Peru last year."
He described the Mexican market as "its own unique entity," adding: "It stands on its own for many reasons, but it is still a very big market."
A ground-breaking ceremony was held earlier this month in Gangkou Town, Zhongshan City, starting work on what is to become a hub of the Chinese game and amusement industry.
According to the Spanish publication Azar, one of the most notable personalities from the Spanish coin machine industry, Juan Padrón, died on Sunday, aged 81.
Sceptre Leisure, the UK's second-largest machine operator, has acquired Recaf Equipment, a Midlands-based operator formed in 1971.
Related articles
Our Publications
Our Partners