Intercard confident of success in Latin America
Debit card system specialist Intercard is expecting its casino gaming business to become its most important over the next few years.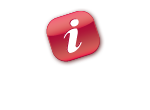 Speaking to InterGame at ELA 2012, the company's CEO, Scott Sherrod, said: "It is definitely getting there. The momentum is building up. A lot of governments are choosing to go with card systems as a way to track what is owed by operators in tax, the latest of these being Peru last year."
He described the Mexican market as "its own unique entity," adding: "It stands on its own for many reasons, but it is still a very big market."
The Autumn Coin-op Show was an "ideal opportunity" to meet with new and existing customers, Innovative Technology's Paul Curley said.
Inspired Gaming is to supply its Virtual Games to land-based retail betting locations in the Philippines.
CEC Entertainment, the operator of the 577-strong chain of Chuck E. Cheese's stores, has acquired restaurant and entertainment business Peter Piper Pizza from ACON Investments.
Related articles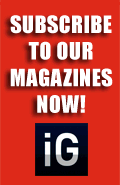 Our Publications
Our Partners