Intercard confident of success in Latin America
Debit card system specialist Intercard is expecting its casino gaming business to become its most important over the next few years.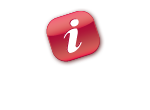 Speaking to InterGame at ELA 2012, the company's CEO, Scott Sherrod, said: "It is definitely getting there. The momentum is building up. A lot of governments are choosing to go with card systems as a way to track what is owed by operators in tax, the latest of these being Peru last year."
He described the Mexican market as "its own unique entity," adding: "It stands on its own for many reasons, but it is still a very big market."
Inspired Gaming has opened a new corporate office in zona Prati, Rome.
The US industry has been saddened by news of the death of Tom Keil, who had a long career in the amusement machine industry.
Debit card system specialist Embed has helped a UK holiday park that features two arcades to make the move to cashless operations.
Related articles
Our Publications
Our Partners