GTI Asia Taipei – disappointing
The 19th GTI Asia Taipei Expo closed its doors for another year last week, but with disappointing results.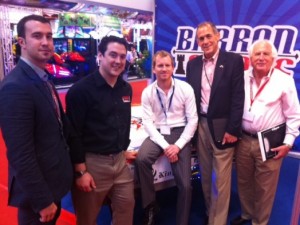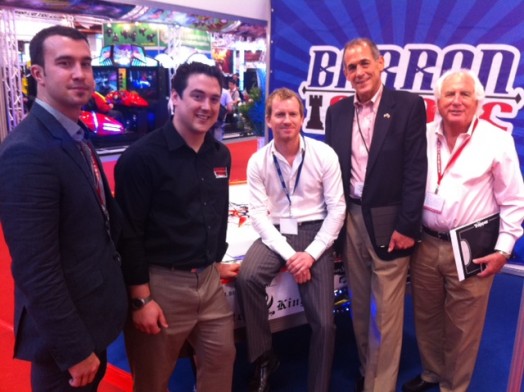 Official comment from the show's organisers portrays a "large scale show" with plenty of new product on show. However, according to one international visitor InterGame spoke to, the show was two-thirds the size of last year's event, which itself was two-thirds the size of the previous year.
"The show is definitely on it's last legs," said InterGame's source. "There were hardly any international visitors and while there were posters everywhere advertising next year's show, celebrating its 20th anniversary, there were no confirmed dates." Last week's show saw Taiwanese companies including IGS, Saint-Fun, Feiloli, InJoy Motion, Weche and Subsino to name just a few, support the show. While the international manufacturing scene was represented by the likes of Namco Bandai, Sega Amusements, Barron Games, MEI and Suzo-Happ.
Pictured from left to right a few of the international visitors that did attend the show: Marc-Antoine Pinard of Adrenaline Amusements, Greg Bacorn of Barron Games, Justin Burke of Sega Amusements Europe, Frank Ballouz and Gary Stern of Stern Pinball.
CenterEdge Software, a provider of point of sale, online sales and reservations, and ticketing systems for entertainment facilities, is to integrate its Advantage Point of Sale System with the Sacoa PlayCard System.
TAB Austria has launched the latest update to its Fun4Four gaming table, Version 8.
The MEI SCR note acceptor has proven to be a success in trials in Germany, cash-handling equipment specialist CPI has claimed.
Related articles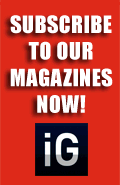 Our Publications
Our Partners