AC/DC - Stern Pinball
Stern Pinball has released three new versions of its AC/DC pinball machine.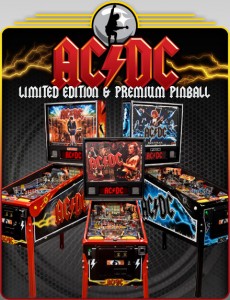 Two limited edition machines titled Back in Black and Let There Be Rock along with what Stern is calling an "electrifying premium model" designed for players seeking a unique piece at a competitive price are now available.
Featuring a new sound system, players will be able to choose from 12 classic AC/DC hits including Hells Bells, Thunderstruck and You Shook Me All Night Long while playing the game. The AC/DC machine is also engineered to allow players to stack and overlap three multi-ball modes.
"The fans and pinball enthusiasts wanted more AC/DC and we listened," said Gary Stern, founder, CEO and chairman of Stern Pinball. "Our design team worked tirelessly to create a pinball experience worthy of the AC/DC and Stern Pinball monikers."
The Autumn Coin-op Show was an "ideal opportunity" to meet with new and existing customers, Innovative Technology's Paul Curley said.
Inspired Gaming is to supply its Virtual Games to land-based retail betting locations in the Philippines.
CEC Entertainment, the operator of the 577-strong chain of Chuck E. Cheese's stores, has acquired restaurant and entertainment business Peter Piper Pizza from ACON Investments.
Related articles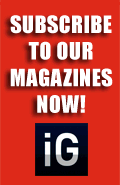 Our Publications
Our Partners