AC/DC - Stern Pinball
Stern Pinball has released three new versions of its AC/DC pinball machine.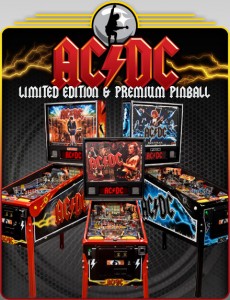 Two limited edition machines titled Back in Black and Let There Be Rock along with what Stern is calling an "electrifying premium model" designed for players seeking a unique piece at a competitive price are now available.
Featuring a new sound system, players will be able to choose from 12 classic AC/DC hits including Hells Bells, Thunderstruck and You Shook Me All Night Long while playing the game. The AC/DC machine is also engineered to allow players to stack and overlap three multi-ball modes.
"The fans and pinball enthusiasts wanted more AC/DC and we listened," said Gary Stern, founder, CEO and chairman of Stern Pinball. "Our design team worked tirelessly to create a pinball experience worthy of the AC/DC and Stern Pinball monikers."
UK gambling operator Gala Coral Group has reported a sharp increase in profits in the financial year to September 2014.
Roger Newborough, co-founder and former managing director of the hugely successful Jolly Roger (Amusement Rides) Ltd passed away suddenly but peacefully on Thursday, November 13.
The giant Yas Mall opened on Yas Island in Abu Dhabi, United Arab Emirates, on Wednesday of this week, marking another advance in the development plans of major FEC operator Landmark Leisure.
Related articles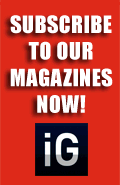 Our Publications
Our Partners