AC/DC - Stern Pinball
Stern Pinball has released three new versions of its AC/DC pinball machine.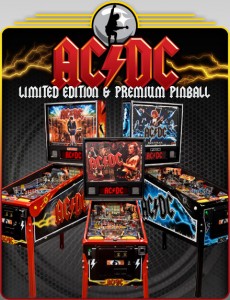 Two limited edition machines titled Back in Black and Let There Be Rock along with what Stern is calling an "electrifying premium model" designed for players seeking a unique piece at a competitive price are now available.
Featuring a new sound system, players will be able to choose from 12 classic AC/DC hits including Hells Bells, Thunderstruck and You Shook Me All Night Long while playing the game. The AC/DC machine is also engineered to allow players to stack and overlap three multi-ball modes.
"The fans and pinball enthusiasts wanted more AC/DC and we listened," said Gary Stern, founder, CEO and chairman of Stern Pinball. "Our design team worked tirelessly to create a pinball experience worthy of the AC/DC and Stern Pinball monikers."
Cashpoint, has been chosen as one of 20 companies to receive a concession for sports betting in Germany from September 19 onwards.
A new mirror maze, hailed the world's most ambitious, has opened in Myrtle Beach, South Carolina.
UK-based adult gaming centre and bingo operator Praesepe has deployed software company OpenBet's gaming content display solution at its flagship venue, The Crystal Rooms, in London.
Related articles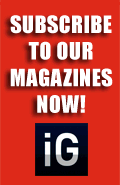 Our Publications
Our Partners