AC/DC - Stern Pinball
Stern Pinball has released three new versions of its AC/DC pinball machine.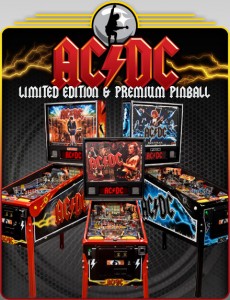 Two limited edition machines titled Back in Black and Let There Be Rock along with what Stern is calling an "electrifying premium model" designed for players seeking a unique piece at a competitive price are now available.
Featuring a new sound system, players will be able to choose from 12 classic AC/DC hits including Hells Bells, Thunderstruck and You Shook Me All Night Long while playing the game. The AC/DC machine is also engineered to allow players to stack and overlap three multi-ball modes.
"The fans and pinball enthusiasts wanted more AC/DC and we listened," said Gary Stern, founder, CEO and chairman of Stern Pinball. "Our design team worked tirelessly to create a pinball experience worthy of the AC/DC and Stern Pinball monikers."
Revenue from video lottery terminals in the US state of Illinois increased 119 per cent in 2014.
Team Play has completed shipping's its Fishbowl Frenzy video redemption game to every Dave and Buster's location, making it the first chain of entertainment destinations to receive the game.
New multimedia systems from Signs4U have been installed in no fewer than 14 of the major Fair Play Casinos across the Netherlands.
Related articles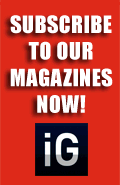 Our Publications
Our Partners