Om Nom plush hits US
Coast to Coast Entertainment, based in the US, has introduced a new plush item for redemption counters and instant win machines - Om Nom, the sweet-eating frog.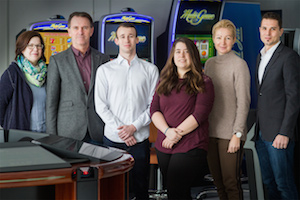 This 5ins plush character comes from the hit app game Cut the Rope, created by ZeptoLab. To play the game, the player cuts the rope and drops sweets into the mouth of Om Nom the frog. Om Nom eats the sweets and the player collects stars and levels up by feeding the Om Nom more sweets, adding more challenges along the way, as the player levels up into a more challenging game play.
Amusement equipment company UNIS is to exhibit at the 12th ChinaJoy show in Shanghai from July 31 to August 3.
A ground-breaking ceremony was held earlier this month in Gangkou Town, Zhongshan City, starting work on what is to become a hub of the Chinese game and amusement industry.
According to the Spanish publication Azar, one of the most notable personalities from the Spanish coin machine industry, Juan Padrón, died on Sunday, aged 81.
Related articles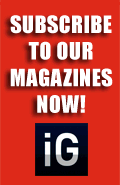 Our Publications
Our Partners