Om Nom plush hits US
Coast to Coast Entertainment, based in the US, has introduced a new plush item for redemption counters and instant win machines - Om Nom, the sweet-eating frog.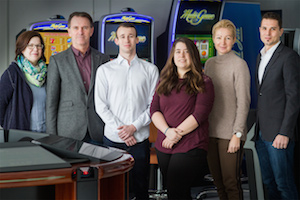 This 5ins plush character comes from the hit app game Cut the Rope, created by ZeptoLab. To play the game, the player cuts the rope and drops sweets into the mouth of Om Nom the frog. Om Nom eats the sweets and the player collects stars and levels up by feeding the Om Nom more sweets, adding more challenges along the way, as the player levels up into a more challenging game play.
Sega showed one of its strongest product ranges ever at EAG International in London earlier this month.
A new Jackpot Visualizer has been installed in 25 Netherlands arcades by the Dutch signs specialist Signs4U.
Playnation has played a "key role" in helping holiday park operator Bunn Leisure to increase its family entertainment centre sales by more than 20 per cent year on year.
Related articles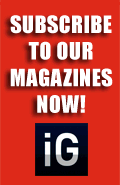 Our Publications
Our Partners