Om Nom plush hits US
Coast to Coast Entertainment, based in the US, has introduced a new plush item for redemption counters and instant win machines - Om Nom, the sweet-eating frog.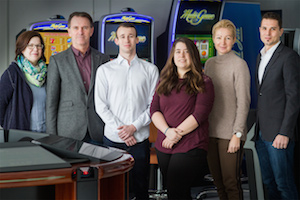 This 5ins plush character comes from the hit app game Cut the Rope, created by ZeptoLab. To play the game, the player cuts the rope and drops sweets into the mouth of Om Nom the frog. Om Nom eats the sweets and the player collects stars and levels up by feeding the Om Nom more sweets, adding more challenges along the way, as the player levels up into a more challenging game play.
Roger Newborough, co-founder and former managing director of the hugely successful Jolly Roger (Amusement Rides) Ltd passed away suddenly but peacefully on Thursday, November 13.
The giant Yas Mall opened on Yas Island in Abu Dhabi, United Arab Emirates, on Wednesday of this week, marking another advance in the development plans of major FEC operator Landmark Leisure.
At IAAPA this week, Intercard officially unveiled CronusPlay, a wristwatch-sized device that uses near field communication technology to manage time-based play at amusement locations.
Related articles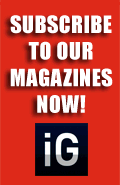 Our Publications
Our Partners