Om Nom plush hits US
Coast to Coast Entertainment, based in the US, has introduced a new plush item for redemption counters and instant win machines - Om Nom, the sweet-eating frog.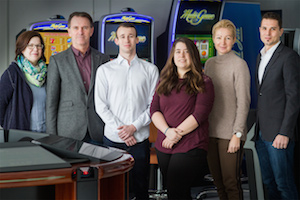 This 5ins plush character comes from the hit app game Cut the Rope, created by ZeptoLab. To play the game, the player cuts the rope and drops sweets into the mouth of Om Nom the frog. Om Nom eats the sweets and the player collects stars and levels up by feeding the Om Nom more sweets, adding more challenges along the way, as the player levels up into a more challenging game play.
Last month saw the official opening of the Big Apple Coaster and Arcade at New York New York Hotel and Casino in Las Vegas, US – a location that is deploying Sacoa's PlayCard Debit System to run its attractions and redemption.
Amusement equipment distributor Betson Enterprises has appointed Dave Sexton as director of FEC development.
Photo booth manufacturer Team Play has received Mitsubishi's 2014 Special Recognition Award for its innovative integration of the latter's printers into the Fun Stop Photos line of digital photo booths.
Related articles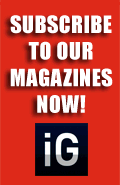 Our Publications
Our Partners