Om Nom plush hits US
Coast to Coast Entertainment, based in the US, has introduced a new plush item for redemption counters and instant win machines - Om Nom, the sweet-eating frog.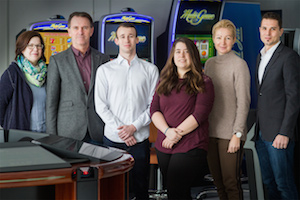 This 5ins plush character comes from the hit app game Cut the Rope, created by ZeptoLab. To play the game, the player cuts the rope and drops sweets into the mouth of Om Nom the frog. Om Nom eats the sweets and the player collects stars and levels up by feeding the Om Nom more sweets, adding more challenges along the way, as the player levels up into a more challenging game play.
Innovative Leisure, the UK-based adventure attractions specialist, will once again be among the exhibitors at this year's EAS and LIW trade shows, being held at the Amsterdam RAI, the Netherlands, and the NEC Birmingham, UK, respectively, in September and October.
The UK Gambling Commission has fined National Lottery operator Camelot UK Lotteries £100,000 after it found it to be in breach of its licence.
LAI is to present its Piñata redemption game at the American Vending Sales Product Kick-off in Illinois, US, this week.
Related articles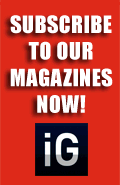 Our Publications
Our Partners