Jimmy Jones funeral on Thursday
The funeral of Great Yarmouth's Jimmy Jones, who died on Tuesday of last week, will take place at St Nicholas Minster Church, Church Plain, Great Yarmouth, at 2.30pm on Thursday, April 5.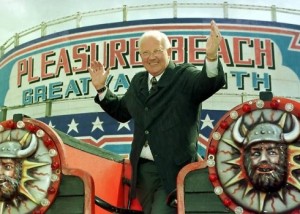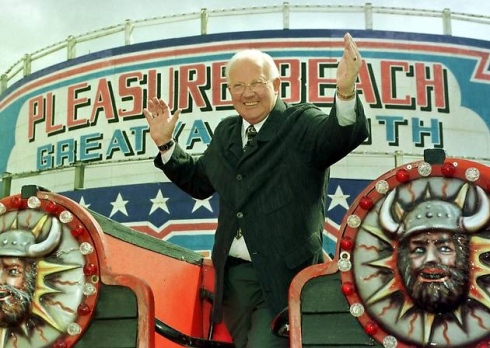 Jones was awarded the MBE in 2009 for his services to sport and in particular for helping young people to become involved in football. He was for many years the CEO of Great Yarmouth Pleasure Beach, which was founded by his father-in-law Albert Botton. A keen footballer, Jones was at one time a director of Norwich City Football Club and was also president of Gorleston Football Club. He came from a well-known West Country showland family, eventually marrying Albert Botton's daughter Jane. The Pleasure Beach is now run by their son Albert. Jones, who died after a long illness, aged 73, also leaves a daughter, Elizabeth.
Having enjoyed a very strong showing at EAG International at the start of this year, Sega Amusements is anticipating next month's edition of the London show to be equally as successful.
The well-known UK coin machine operating Kravis Family has lost one of its best-known personalities with the death last week of Mac Kravis, aged 93.
In December, the European amusement industry descended on Istanbul for this year's Atrax show, illustrating the growing importance of the Turkish market.
Our Publications
Our Partners