Betstone launches Thunderstruck II in Mexico
Server-based gaming specialist Betstone has now been involved in the Mexican market for over six years and had a significant presence at ELA 2012.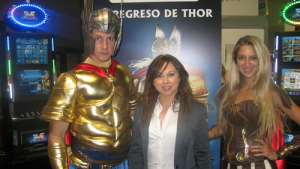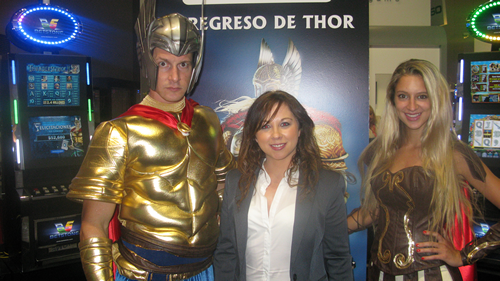 "This is one of our oldest markets and we have a continually growing client base here," said marketing manager Eileen Stephens. "Our first day at the show has been really good." The company had some key products at ELA, including Thunderstruck II, the sequel to Thunderstruck, and appropriately costumed characters were present on the stand. "This game will be released to operators in the coming weeks," Stephens told InterGaming. Also, the company's management software , the XGS System, was receiving excellent feedback from Mexican operators. "The key thing about the system is that it is completely modular and the operator can customise the offering to their business," said Stephens. "The XGS System provides a complete set of management tools from cash management to monitoring and real-time reporting to floor analysis. XGS Marketing, with its player tracking and loyalty features enables operators to create customised marketing campaigns for their players." The software provides the opportunity for operators of all sizes to avail themselves of sophisticated management software. The system is completely cloud-based, enabling operators access to powerful intelligence without the expense of large IT investments. In the next few months there will be further new products coming down the line. "We are very excited about these developments. We have already informed operators about them and the reaction has been extremely positive," said Stephens. "The next few months are going to be very busy for us." All these products will be suitable for global markets as well as Mexico. BetStone also works with operators across other regions in Latin America, Asia and Europe. "The South American market is growing significantly and with changing regulation across the gaming industry, the region offers great potential," said Stephens.
Bloomberry Resorts Corp plans to invest more than $1bn in an integrated casino complex in South Korea and is in talks with a potential Korean partner for the project.
Revenue in Australian casinos is expected to rise to $6.2bn by the end of the decade.
The flagship casino of the Olympic Entertainment Group will open in Tallinn, Estonia, next year.
Related articles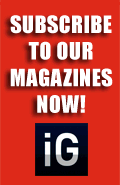 Our Publications
Our Partners