Interblock installs G4 Organic Twins in Belgium
Interblock has signed an agreement to supply a seventh G4 Organic Twins roulette machine to Belgium's Bingo Service.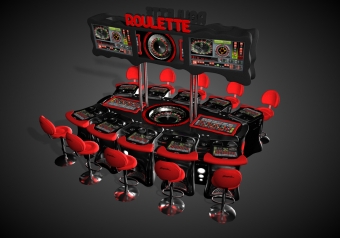 The Slovenian company struck the deal at the ICE Totally Gaming event in London in January, having showcased the machine as part of its extensive product offering at the show.
G4 Organic Twins is available in a football shape featuring player information displays and 12 play stations. It is a multigame, multi-denomination, multiplayer platform.
"Our company has already bought six Twins roulette wheels from Interblock in the past and ordered a seventh one at ICE 2012," said Dirk Nuyts, director of Bingo Service. "The Interblock roulettes already installed are a big success in our casinos, as they are stylish, nicely furnished and appealing for our game room. Our customers find them easy to operate."
Klemen Sitar, regional sales manager at Interblock, said the company had re-entered the Belgian market a few years ago in cooperation with Bingo Service and has already seen great success.
"They have ordered their seventh Twins roulette machine, this time our latest model in football shape with specially designed large player information displays above both roulette wheels," he said. "However, the greatest satisfaction comes from the fact that the customer is very pleased with the previously installed machines and will continue this beautiful cooperation with hopefully new projects in the future."
The Governor of the US state of New Jersey is not against casinos outside of Atlantic City.
Nagacorp has reached agreement with a group of investors over a new electronic gaming area in its NagaWorld casino in Phnom Penh, Cambodia.
Despite the suggestion that the Macau casino market is slowing down, last week's G2E Asia exhibition held at The Venetian Macao proved to be a positive event.
Related articles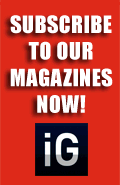 Our Publications
Our Partners