Leading the way forward
Spielo International designs, manufacturers and distributes some of the industry's top performing games, cabinets, central systems and associated software to legal gaming markets around the world.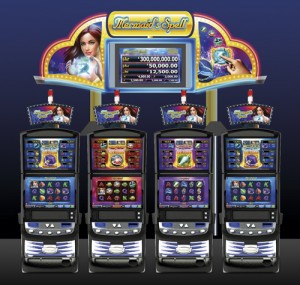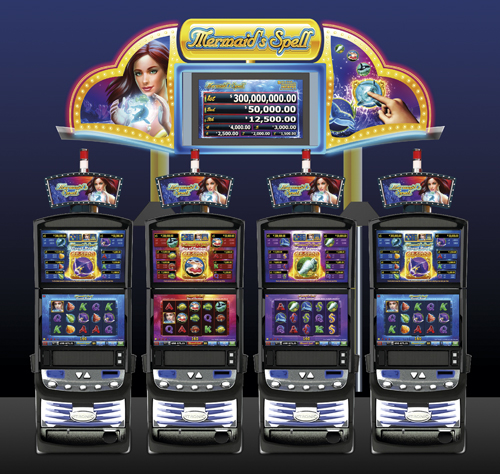 Thanks to its broad expertise, it offers a complete range of end-to-end gaming products for diverse gaming segments, including distributed government-sponsored markets, commercial casino markets and AWP markets. Serving more than 1,500 customers on five continents, Spielo International is active in a diverse range of jurisdictions, from Finland to Argentina and California in the US to Malaysia. The company has shipped more than 200,000 gaming machines worldwide and to date holds more than 300 gaming licences. Of those, it is licensed to sell machines in 25 US states, including Nevada, as well as to 142 tribes.
Spielo International is a wholly-owned subsidiary of Lottomatica and was formed by the integration of former sister companies Atronic and Spielo last year. A Canadian company, Spielo was established in 1990 and quickly established itself among the world leaders in the design, manufacture and distribution of high performance video lottery terminals, games, systems and other services. Atronic, meanwhile, was founded in Austria in 1993 and became a leading provider of casino games and products, including linked gaming solutions.
In 2003, it acquired MIS in Monaco and GRIPS in Austria, combining them into Atronic Systems – the largest systems provider based in Europe. GTECH acquired Spielo in 2004 before completing its acquisition of Atronic in 2008. GTECH was itself acquired by Lottomatica in 2006 and so in 2009 Spielo and Atronic became its direct subsidiaries.
As a combined entity, Spielo International now has a dedicated workforce of approximately 1,200 employees in 17 countries and has manufacturing operations in Moncton, Canada, and a major office in Graz, Austria, along with offices in the US, Peru, Germany, Monaco, Italy and Poland.
This feature can be read in full in the February 2012 issue of InterGaming magazine.
An integrated casino resort in Tokyo, Japan, could generate $6.8bn a year in revenue and one in Osaka could generate $6.5bn, Steve Kent of Goldman Sachs says in an update on the potential markets.
BMM Testlabs, the gaming testing laboratory and technical consultancy, has been accepted as an affiliate member of ALEA - Lottery Association, Pools and State Casinos in Argentina.
SLS Hotel and Casino, the newest property on the Las Vegas Strip, has selected a wide array of Bally Technologies' innovative systems and interactive solutions.
Related articles
Our Publications
Our Partners