Leading the way forward
Spielo International designs, manufacturers and distributes some of the industry's top performing games, cabinets, central systems and associated software to legal gaming markets around the world.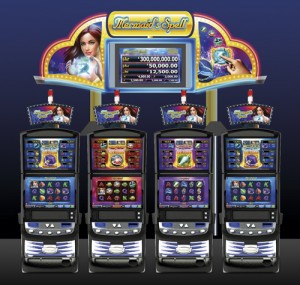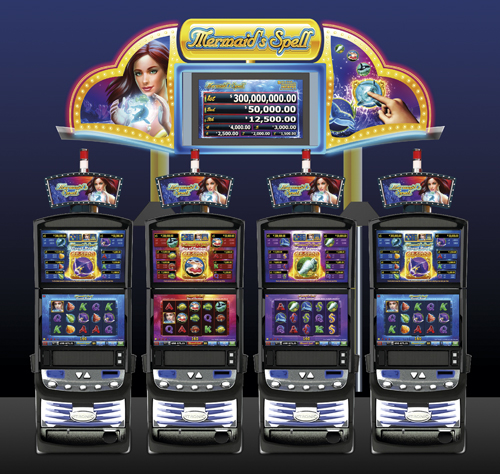 Thanks to its broad expertise, it offers a complete range of end-to-end gaming products for diverse gaming segments, including distributed government-sponsored markets, commercial casino markets and AWP markets. Serving more than 1,500 customers on five continents, Spielo International is active in a diverse range of jurisdictions, from Finland to Argentina and California in the US to Malaysia. The company has shipped more than 200,000 gaming machines worldwide and to date holds more than 300 gaming licences. Of those, it is licensed to sell machines in 25 US states, including Nevada, as well as to 142 tribes.
Spielo International is a wholly-owned subsidiary of Lottomatica and was formed by the integration of former sister companies Atronic and Spielo last year. A Canadian company, Spielo was established in 1990 and quickly established itself among the world leaders in the design, manufacture and distribution of high performance video lottery terminals, games, systems and other services. Atronic, meanwhile, was founded in Austria in 1993 and became a leading provider of casino games and products, including linked gaming solutions.
In 2003, it acquired MIS in Monaco and GRIPS in Austria, combining them into Atronic Systems – the largest systems provider based in Europe. GTECH acquired Spielo in 2004 before completing its acquisition of Atronic in 2008. GTECH was itself acquired by Lottomatica in 2006 and so in 2009 Spielo and Atronic became its direct subsidiaries.
As a combined entity, Spielo International now has a dedicated workforce of approximately 1,200 employees in 17 countries and has manufacturing operations in Moncton, Canada, and a major office in Graz, Austria, along with offices in the US, Peru, Germany, Monaco, Italy and Poland.
This feature can be read in full in the February 2012 issue of InterGaming magazine.
Casino and entertainment giant MGM Resorts International is hoping that its case for $1bn gambling complex in the centre of Atlanta in the US state of Georgia will gain the backing of the state's general assembly and the governor's office.
The Winbet casino chain has selected Euro Games Technology to supply machines to its new casino in Minsk, Belarus.
JCM Global CEO Yojiro Kamihigashi has appointed long-time JCM leader Hikaru "Terry" Izawa as president of JCM Global, subject to regulatory approvals.
Related articles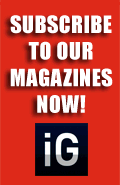 Our Publications
Our Partners