Aspers attracts 75,000 customers in first two weeks
The UK's largest casino, Aspers Westfield Stratford City, which opened in London at the start of December, has exceeded all attendance estimates since its official launch.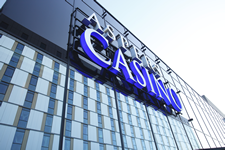 During the first two weeks of operations, the casino welcomed over 75,000 customers – three times the original forecast. Aspers is now in the process of hiring an additional 30 members of staff.
"The level of attendance and quality of the feedback from our customers since we opened reaffirms to us that there is a real demand for our product in Stratford," said Aspers COO Richard Noble, "and that Aspers is now an integral part of the leisure and entertainment offer within Westfield Stratford City, providing locals and visitors with a stylish and fashionable alternative to the traditional West End."
The Czech government is drafting a bill that would allow online gaming for all casino operators in the country but also raise taxes for them.
As Atlantic City's "Do AC" campaign enters its second year, the Atlantic City Alliance, a casino-funded marketing group, is refocusing its message.
Sweden's Casino Cosmopol has released the final results of its tender for slot machines, with WMS Gaming winning 30 per cent of the total order, the single largest share awarded in the tender.
Related articles
Our Publications
Our Partners