Atlantic Club Casino sold
The Atlantic Club Casino Hotel in Atlantic City, US, has been sold just four months after it was closed down and stripped for parts in a bankruptcy deal involving two larger rivals.
The new buyer is TJM Properties, a Florida development firm that is adding the Atlantic Club to a real estate portfolio that already includes another Atlantic City landmark, the old Claridge Casino Hotel.
TJM spokeswoman Sherry Amos said the company is studying development options for the 800-room hotel complex, but it will not reopen the Atlantic Club as a casino. "TJM is not planning a casino," Amos said. "We are evaluating all the different options for the property."
The Atlantic Club, one of Atlantic City's smallest and most financially troubled casino hotels, was shut down in January following a failed deal by online global gambling giant PokerStars to buy it for $15m.
When PokerStars fell out of the picture, Caesars Entertainment and Tropicana Entertainment paid a combined $23.4m to acquire the Atlantic Club in a bankruptcy sale. Caesars took possession of the Boardwalk property and buildings for $15m, while Tropicana bought the Atlantic Club's slot machines and table games for $8.4m.
Neither Caesars nor Tropicana had any interest in operating the Atlantic Club as a casino hotel in Atlantic City's struggling gambling market, so the complex shut down, throwing 1,600 employees out of work.
Macau's casino market is likely to more than double in size to generate revenue of about $100bn a year by 2020.
Belgium's newly-formed government has announced plans to allow the creation of two new land-based casinos.
Japan's plan to legalise casino gambling is likely to be delayed yet again, a senior official said, dealing a new blow to Prime Minister Shinzo Abe.
Related articles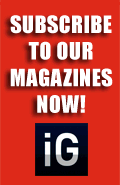 Our Publications
Our Partners