Macau stronger than expected
Macau is looking stronger in September than expected.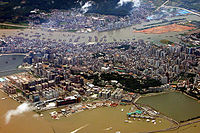 Table game revenues through the 15th are up 25 per cent to $1.8bn. That is ahead of what will likely be another strong weekend thanks to the Mid-Autumn Festival that begins on Thursday and October should be boosted by Golden Week, which begins on the first.
The numbers prompted Dave Bain of Sterne Agee to up his September growth estimate from 16 to 21 per cent. Cameron McKnight of Wells Fargo is now expecting 20 to 24 per cent growth, up from his prior forecast of 18 to 22 per cent.
Growth is rising even outside of Macau. Visitation to the eight casino boats out of Hong Kong is up nine per cent to 615,328 passengers in the first half of the year, Bloomberg reported. Those boats are owned by Genting Hong Kong and Success Universe Group, both of which trade on the Hong Kong Stock Exchange.
Cheaper rooms and easier visa requirements are attracting mainland Chinese gamblers to the boats. Rooms are as low as $52 a night compared to the $175 a night Macau hotel rooms averaged in July.
Macau casino operators say the boats have little effect on their casinos.
Source: Fantini's Gaming Report
The Macau government will review its casino industry, chief executive Fernando Chui said over the weekend as China's President Xi Jinping wrapped up his visit there.
The speculation has already begun about casino development in North Jersey if legislators in the US state of New Jersey approve a referendum next November to allow gambling outside of Atlantic City.
Rick Meitzler has moved from his current position as vice president of North America sales to become president of Novomatic Americas.
Related articles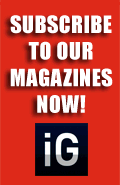 Our Publications
Our Partners